Hillplace Rufio finished 2016 with a RCC at LKA judge Maria Harding and this year at Crufts won a 2nd handled by Connie Rose Hazeltine.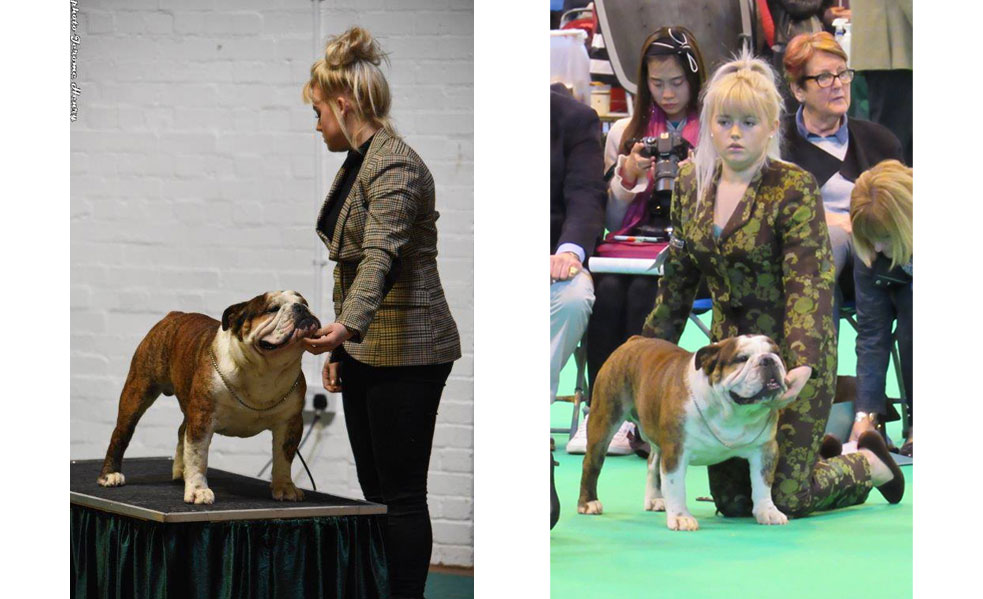 Hillplace Captain Hook done us proud at crufts with a 3rd in a large class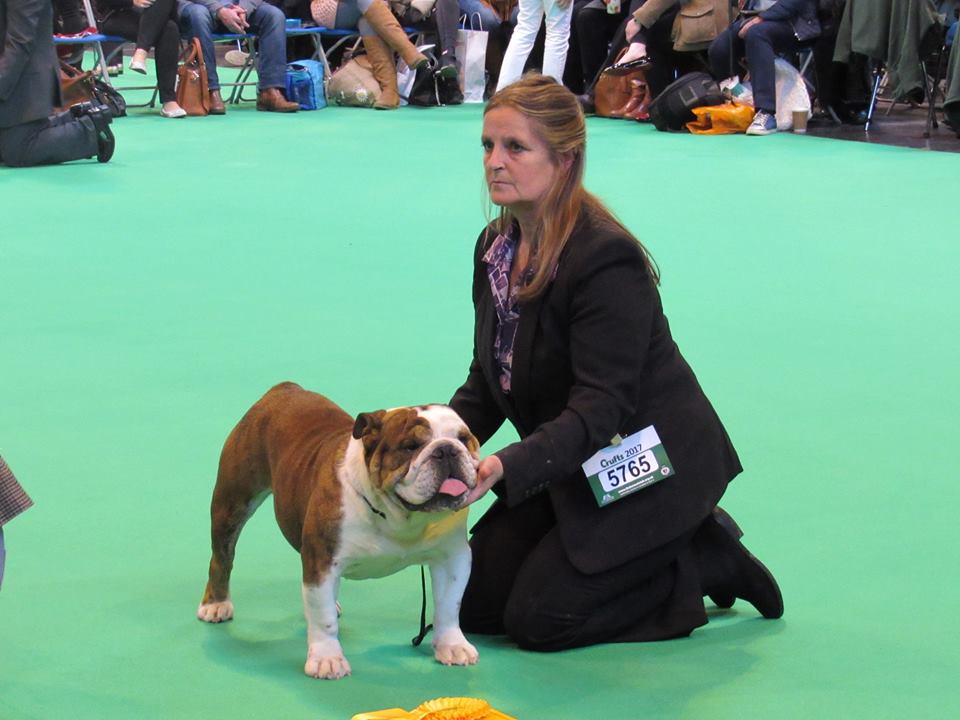 We believe our bulldog kennels have more health tested bulldogs than anyone else in the UK. All have the Bulldog Breed Council Bronze and Silver health certificates, we would of like to of gone forward for the Gold but part of the requirements is to test for Boas. Sadly having observered the first ever Boas grading, i was very disillusioned to see dogs exercised by the team, for far longer than the 3 minutes that the test takes and then saw the very daft grading good healthy dogs were given . I have come to the conclusion there is no bulldog lovers in that team, i am sure it will never happen again after my complaint and they are being watched but i shall not allow them my dogs to play around with. We have decided instead to use the Dutch health test , we tested 11 bulldogs between us and our friends one wet morning in Febuary a vet good Vet Andy Trevan checked all the dogs over at the start of the test checking their temperature, heart rate and breathing the dogs were then trotted for 1000 metres which had to be done in 12 mins, the dogs were then checked again and 5mins , 10 mins and 15mins later all done extremely well and passed with flying colours. They were then checked by a well known Championship show judge for type and good points and faults and all came out very well with no problems. So a very successful testing day and we hope to repeat this next year and others can join us.