October 2016
Puppies
Hillplace Olivia silver health tested and Hillplace Rufio are the proud parents of four puppies two girls and two boys, we did struggle with them but three are doing really well and one is a little small but a very tough ,hungry little lady who we are sure will grow on lovely in her own time.
June 2016
The London Bulldog Society Show
10 month old Hillplace Tinkerbell wins puppy bitch at The London Bulldog Society Show and
10 month old Hillplace Captain Hook wins puppy dog at The London Bulldog Society Show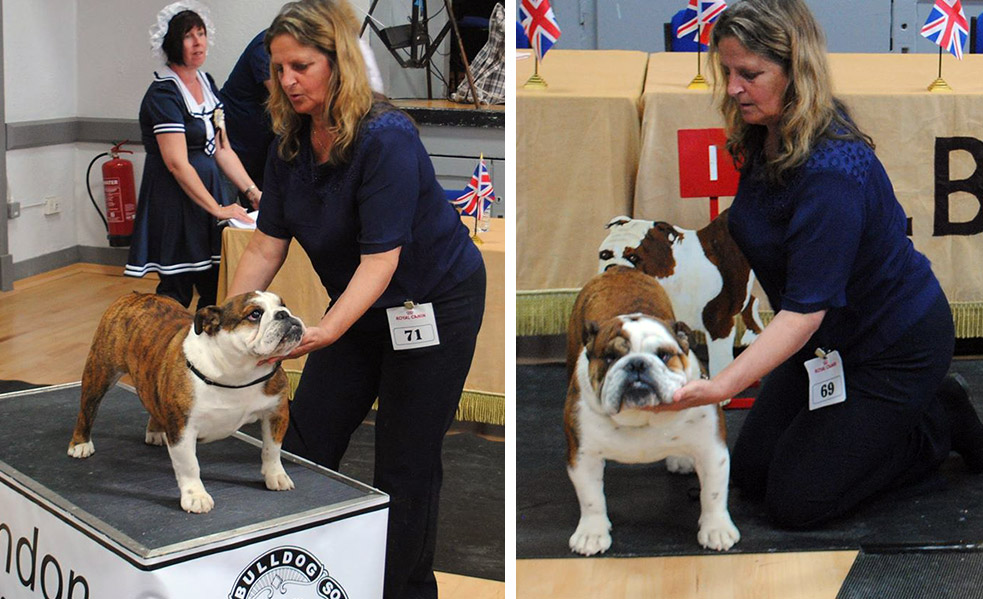 10 month old Hillplace Rufio wins Best of Breed , Puppy group 2 and short listed in the adult group at Poole Canine Club shown by Connie Rose Hazeltine.

This young dog is now available at stud to standard colour bitches ,who have been health tested to bulldog breed council silver standard.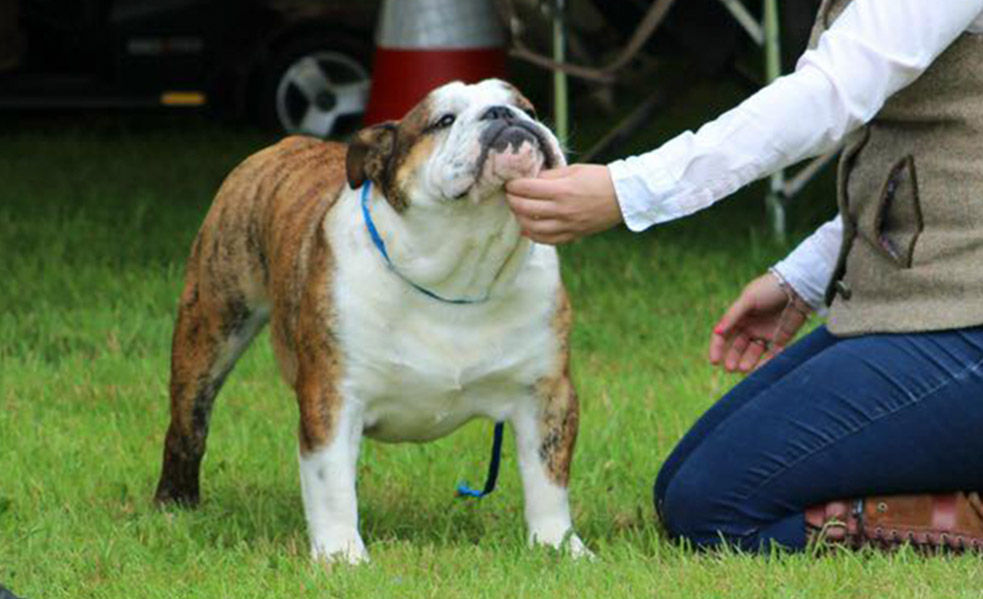 June 2016
Judging
Maria is honored to be judging in Russia at The World Dog Show in June 2016 and being one of the judges at The Bulldog of The Year in Spain 2016.
Maria has taken time out to study french bulldogs and is now on the B List.
June 2016
Health
We take bulldog health very seriously at Hillplace , nearly all of our bulldogs have the Breed council health test and eight Hillplace bulldogs hold the Silver Health test ,we hope three more, shall also have the silver later in the year. All of the bulldogs that we breed from are HUU tested .
Our current stud dogs are colour dna`d so we do not breed undesirable unrecognised colours.
We are also going to get involved in heart testing , eye testing and hold a BOAS session here once our new kennels are built.
April 2016
Unrecognised colours in Bulldogs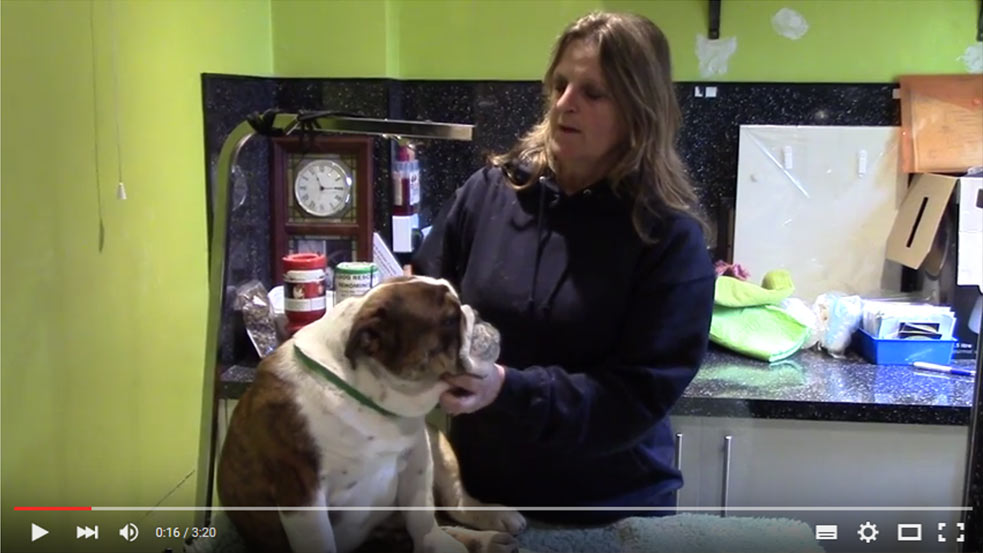 April 2016
Latest photos of our dogs

Hillplace Rufio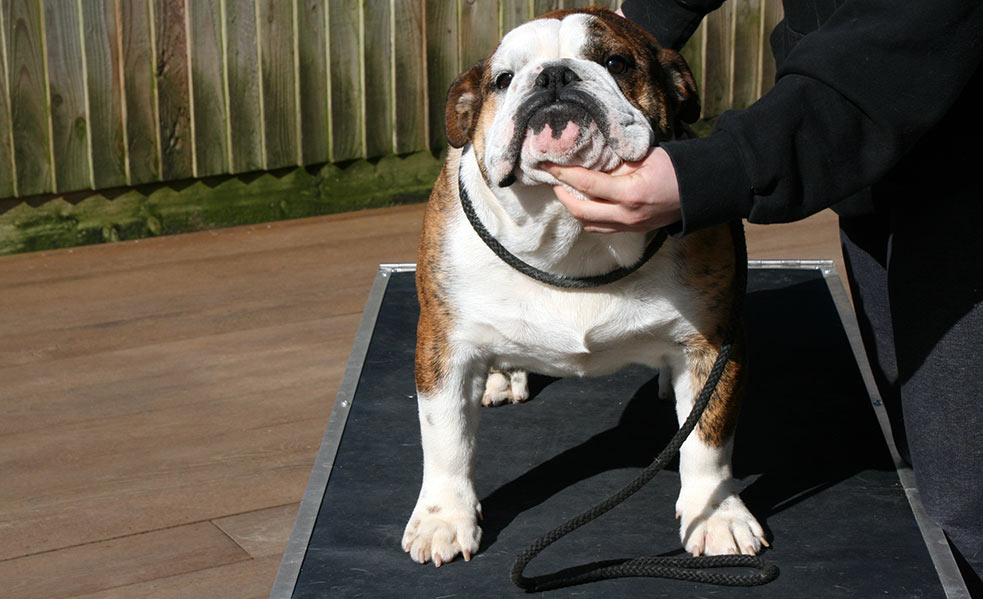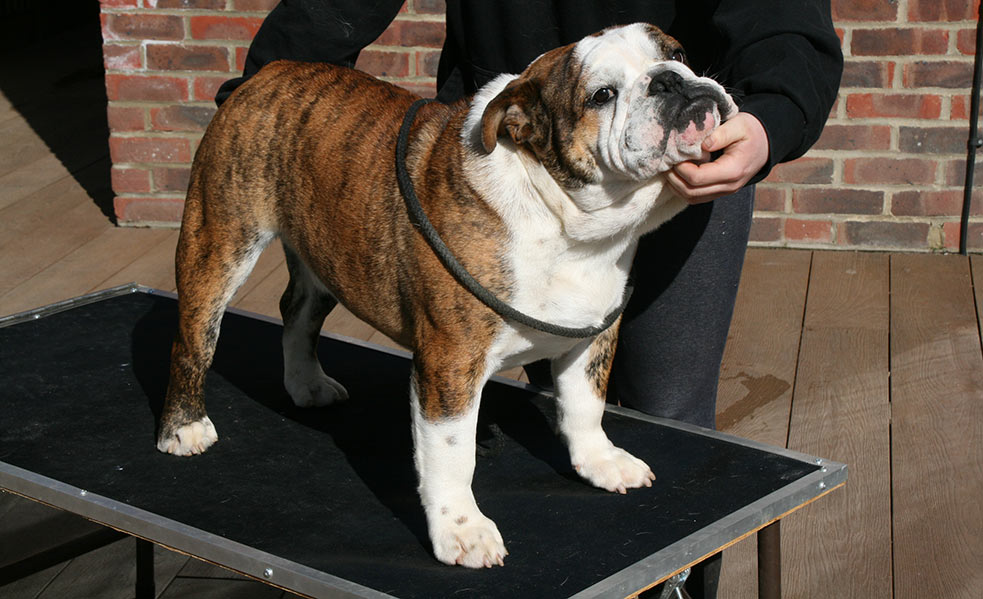 Hillplace captain Hook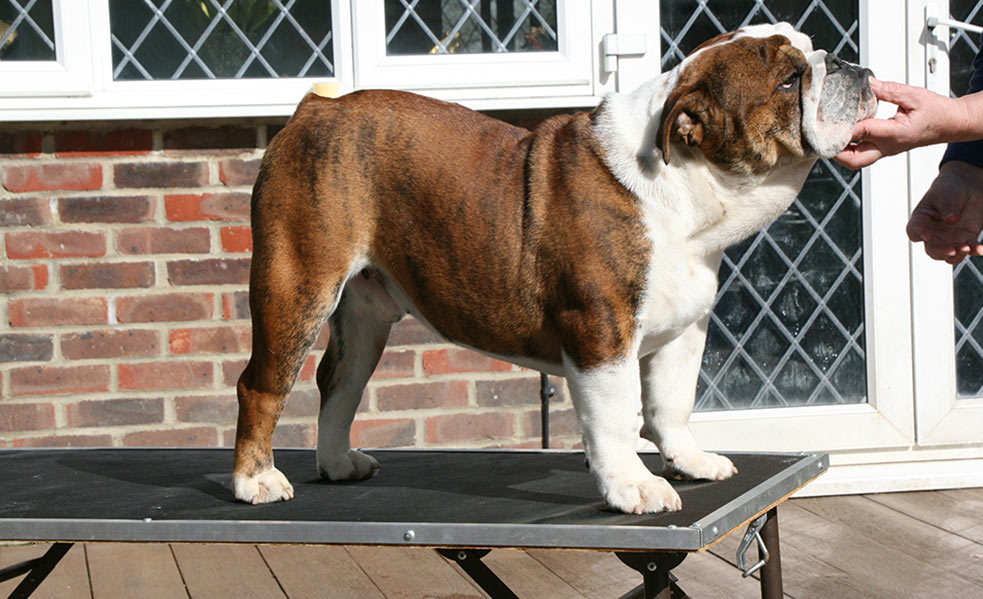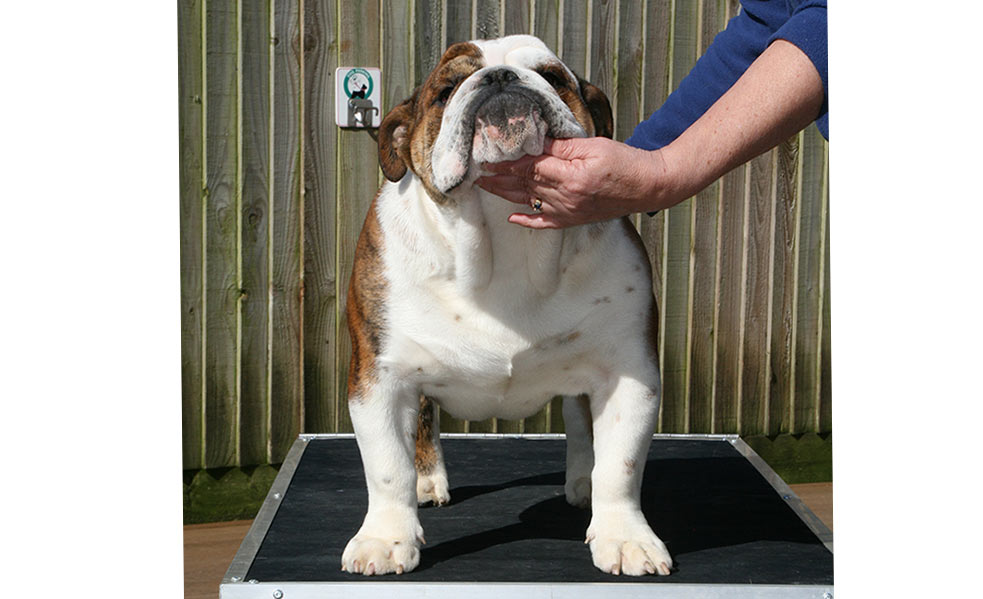 March 2016
Hillplace Tinkerbell

Hillplace Tinkerbell ( Audrey ) this beautifully constructed puppy bitch is by Ch Kingrock Captain Hook JW out of a daughter of the two outstanding show dogs CH Iceglint I`m Harry and Ch Hillplace Iron Lady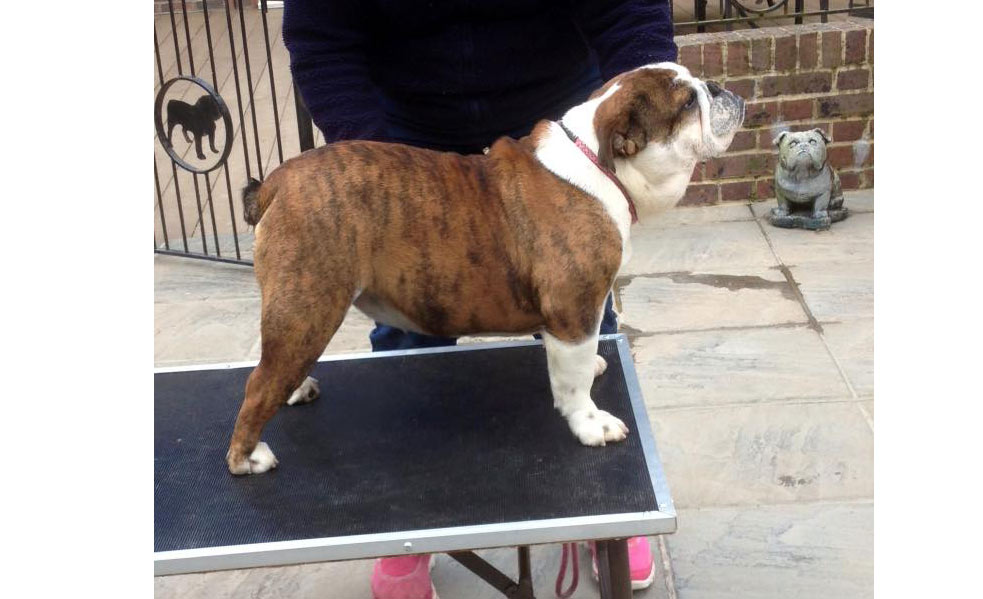 March 2016
When buying a puppy
When buying a puppy, it is so important to do your home work and learn as much as possible.
Please do NOT buy a puppy from online puppy selling sites or free papers. Reputable breeders do not advertise , you need a reputable breeder if you are buying a bulldog puppy , if you goggle www.bulldogbreedcouncil there you will find the bulldog club secretaries, they will be able to recommend a breeder to you.
The show kennels are the people breeding for good health and have years and years of knowledge to help you out with any problems or inquires you may have .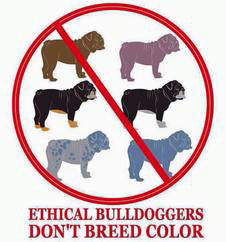 The people breeding unreconised colour ( black , black and tan , tri colour, blue, lilac and chocolate ) dogs are doing so to make money, they are not interested in the breed, its health, its history or its future and some of these dogs may not even be purebred.Some kennel club assured breeders have also bred unreconised colour bulldogs to make money, so please be aware almost anyone can be an assured kennel club breeder as long as you meet the paper work requirements and send a chq to the kennel club ! Ethical reputable bulldog breeders do not breed Black, Black and Tan, Tri , Blue, Lilac or chocolate so if you see a breeder that does then walk away.The dog is the wrong colour and you are being ripped off, if you want to foster one then great but too buy one or breed one is not ethical and the dog has no value.

Only ever use a bulldog specialist vet , never use a normal vet they have no idea about bulldogs and almost daily, we hear of bulldogs given unnecessary operations by these vets and some bulldogs do not survive , they go into the vet as a healthy dog and through the care they get they die, please don`t do this to your dog and if you purchased your bulldog through an experienced bulldog breeder they would give you the back up you need as so many times the dog does not require the surgery the vet thinks it does.



March 2016
Crufts
We are very proud of Hillplace Harry and his owner Natasha Burgess who one their class at Crufts.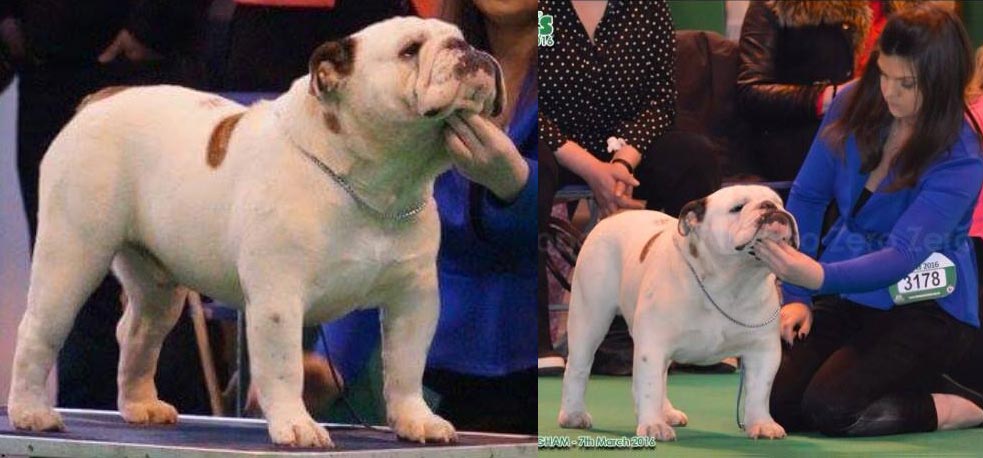 Hillplace Lady of Iron and Connie Rose Hazeltine in the Young Handler ring at Crufts where they got 5th.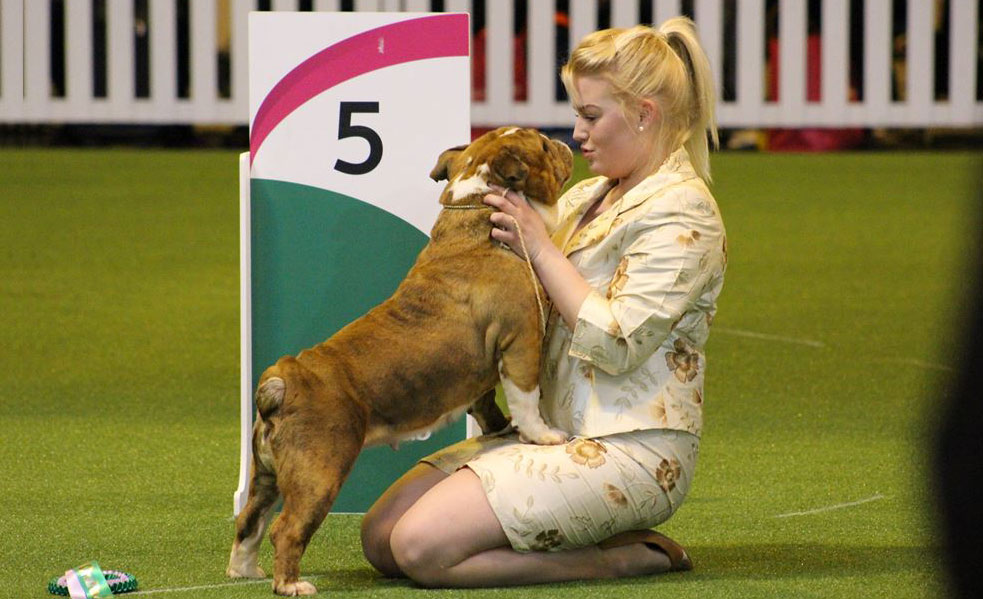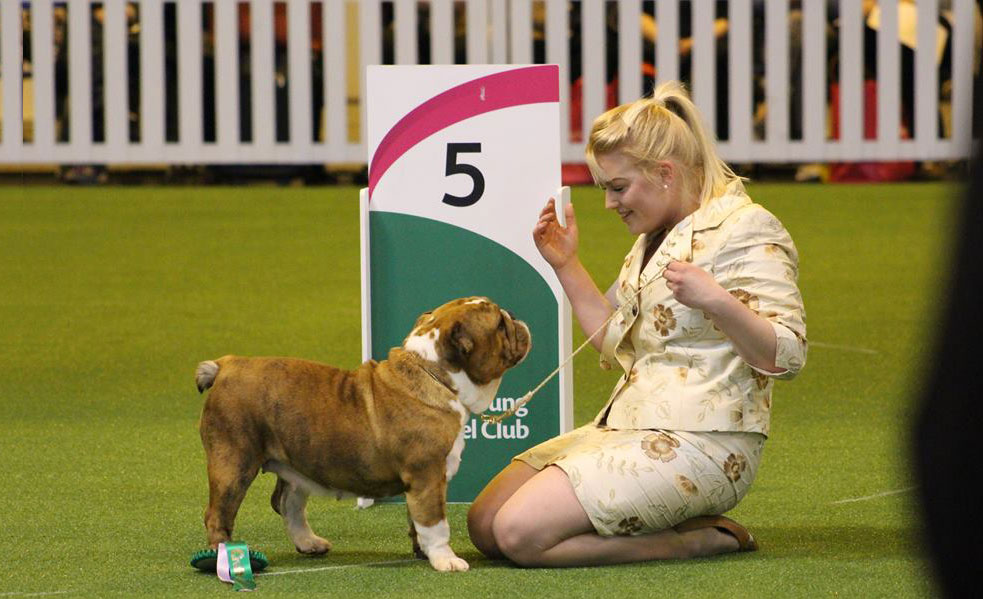 March 2016
In the ring
Hillplace Captain Hook is doing us proud in the show ring, a very exciting young prospect with the very best bloodlines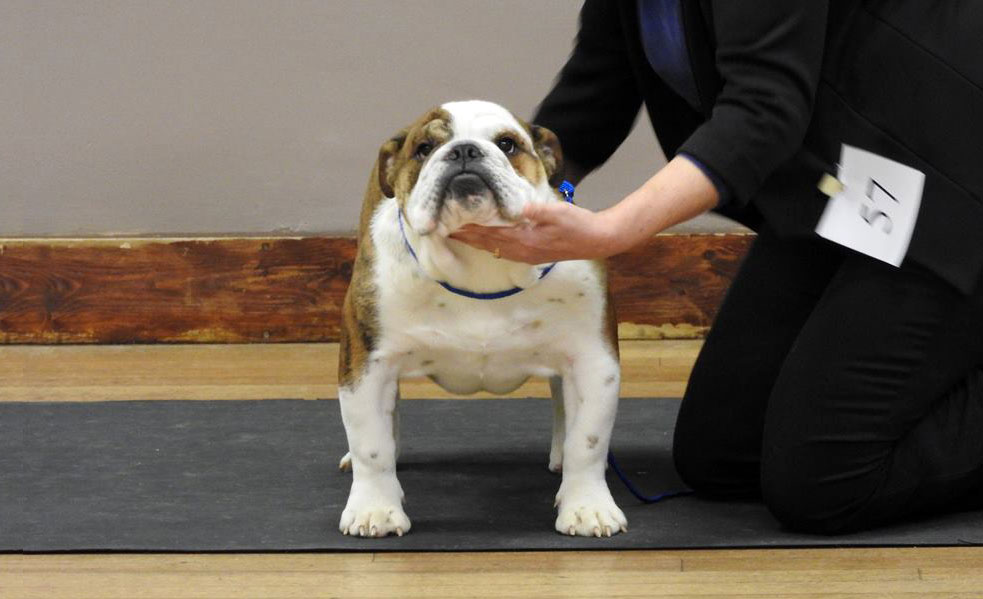 Hillplace Rufio is doing us proud in the show ring , he is mostly shown by Connie as she is the only person he will behave for !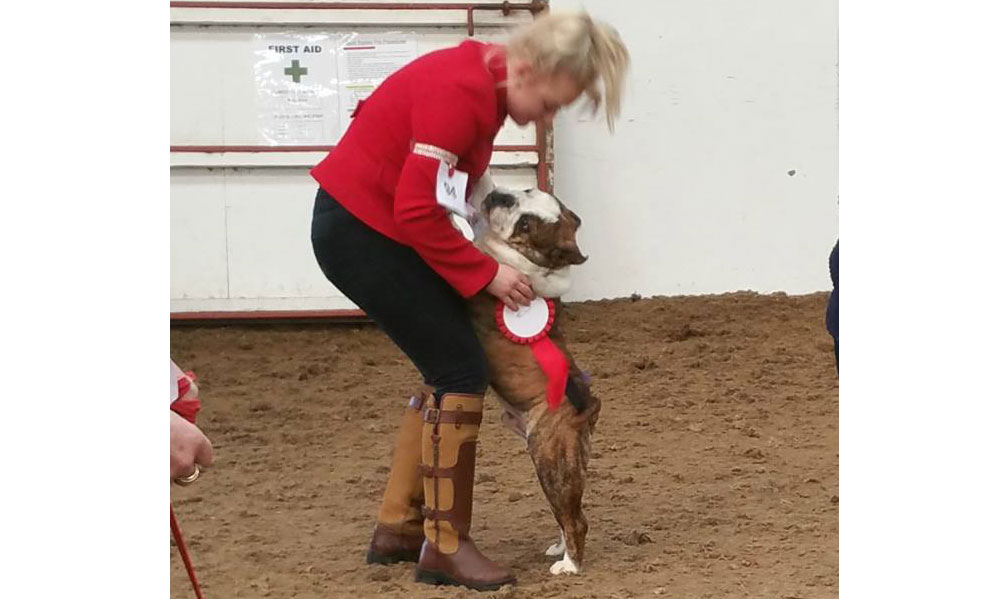 January 2016
Bulldog Holidays
Our bulldog holiday bulldog kennel is so popular and runs at almost full capacity all year round we are turning down bookings.
So we are extremely pleased to announce that we have gained planning permission for 30 kennels, a large reception, grooming parlour and a new home on our five acre field. The kennels will be built to a very high standard and will have under floor heating , climate control and will have wonderful views across the countryside. We hope to start the build in the Spring and would like to be in there by Xmas ( we hope ).
Our current kennels will close down and we will be based over in the field from then on.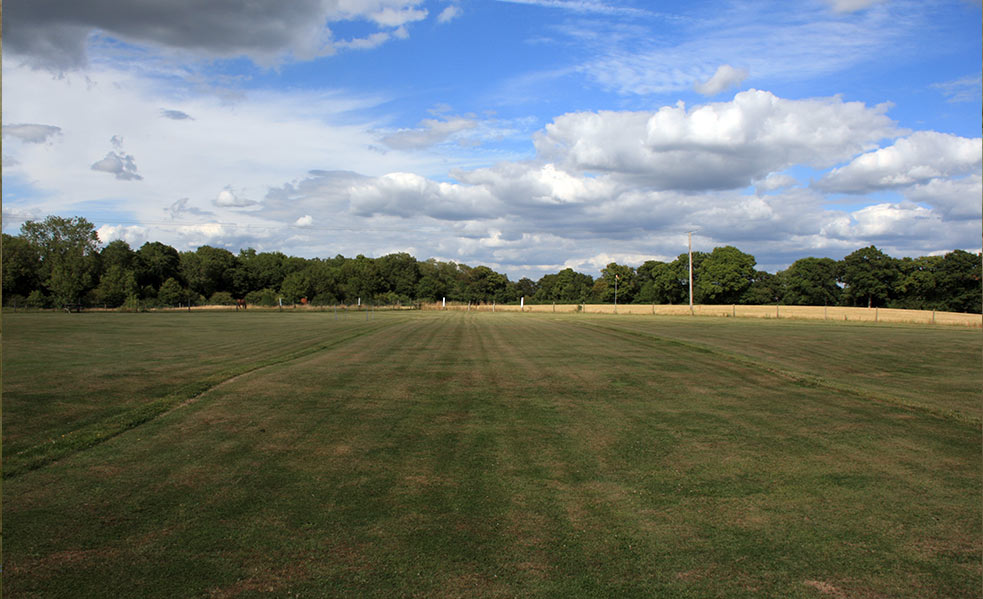 January 2016
Hillplace Rufio & Hillplace Captain Hook
These super well bred dogs will soon be in the show ring and later this year will be available at stud to approved bitches. They are sired by Ch Kingrock Captain Cook JW out of Hilplace Ugly Betty who`s parents were the outstanding Ch Iceglint I`m Harry 42 CC`s and Ch Hillplace Iron Lady 17 CC`s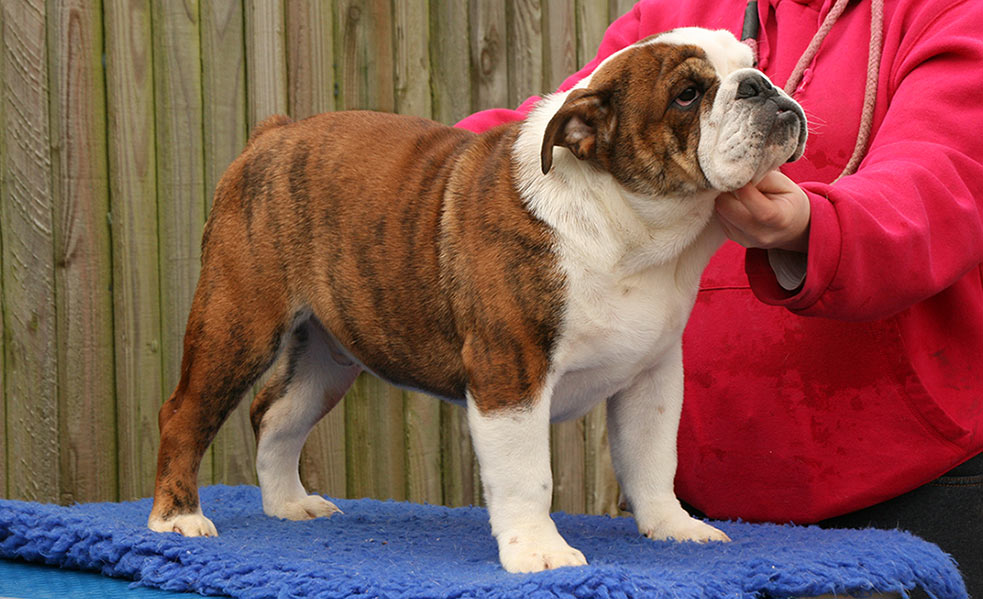 Hillplace Captain Hook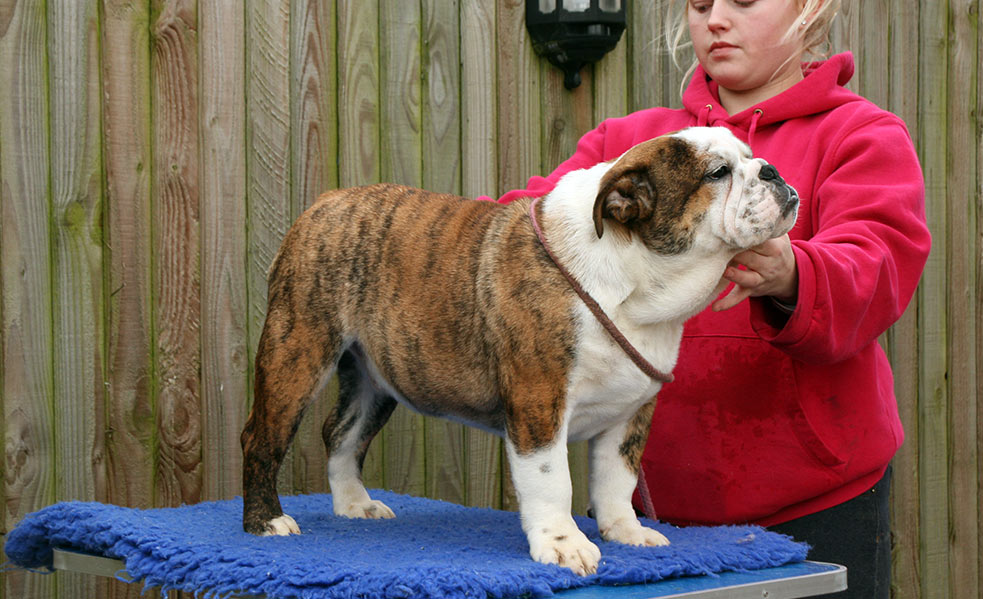 Hillplace Rufio