March 2014
At a puppy parade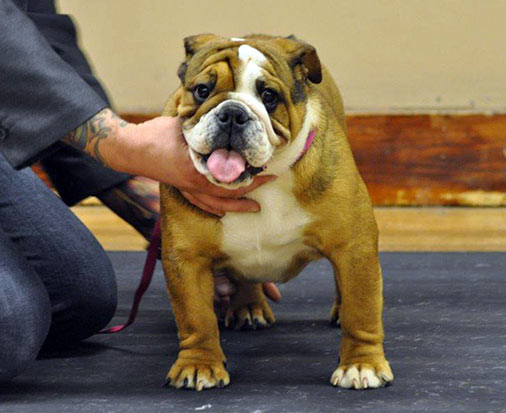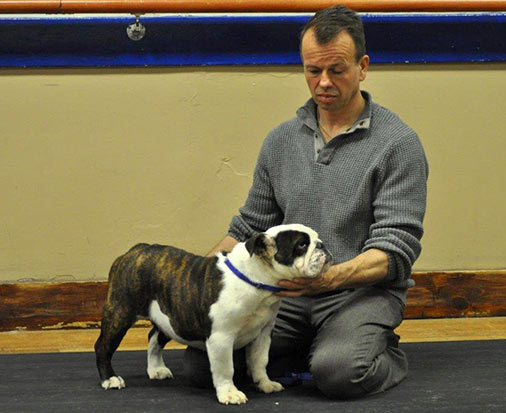 Hillplace Nettie and Hillplace Spot at a puppy parade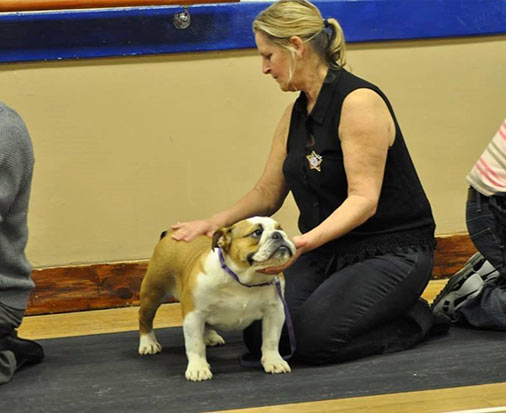 Hillplace Cup Cake at the puppy parade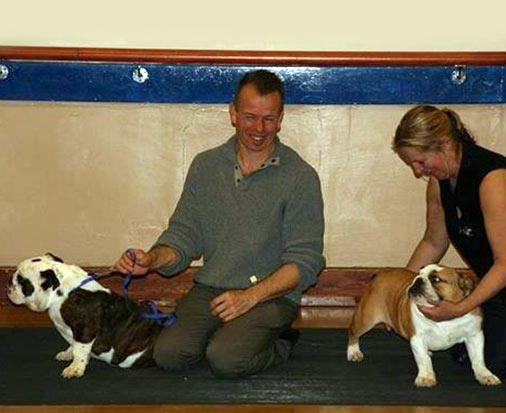 Having a hard time trying to get puppies to stack , well at least we find it funny !.
March 2014
Exciting news

We are planning to open a GROOMING PARLOUR soon so we can offer our holiday bulldogs a shower,wrinkle, ear and nail trim for £20.00p per dog.

After a very busy 2013 we are taking the first month of 2014 slowly as we recover our strength and get ready for another busy season .Ralph has upgraded some of our older kennels and worked on the insulating, to make it as snug as possible.

We have 2 litters due , we breed more than most, but we are producing some super healthy active dogs and have the time, knowledge & space.

Our new show team for 2014 is homebred and outstanding we can`t wait to show them in April/May onwards . We have lots of judging appointments booked for the future and self whelping seminars in the pipe line. We may have a nice pup or two available for sale to show homes as I can only show so many .
March 2014
Crufts

3 of our Hillplace girls in the ring at Crufts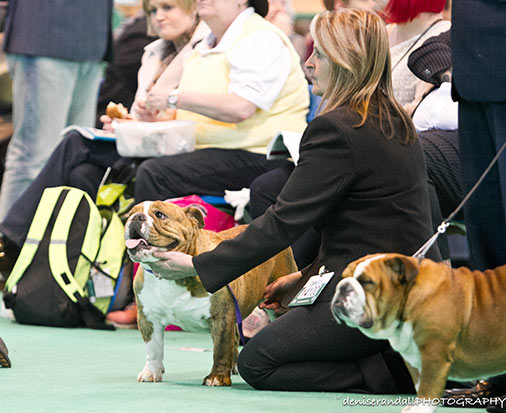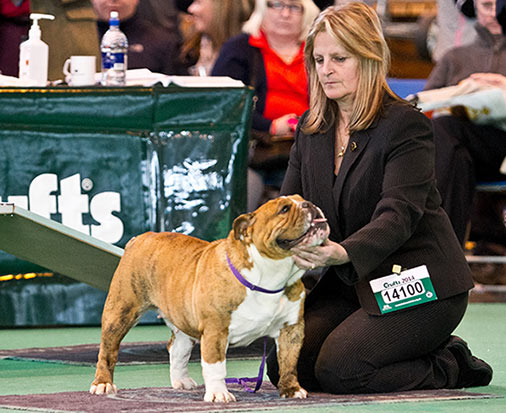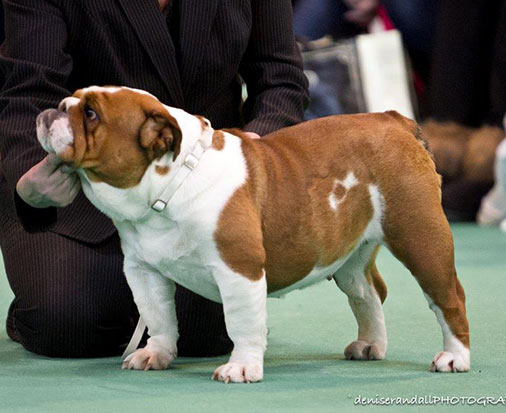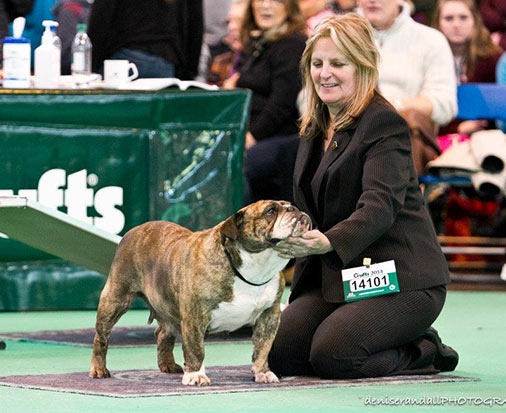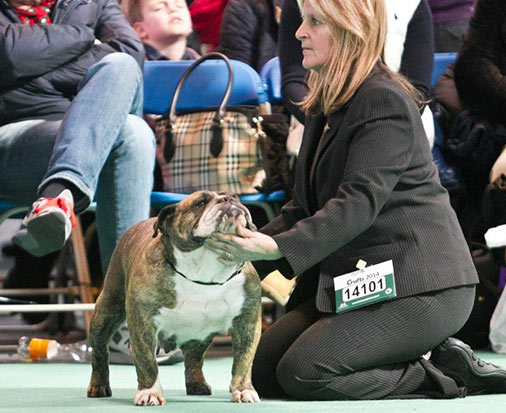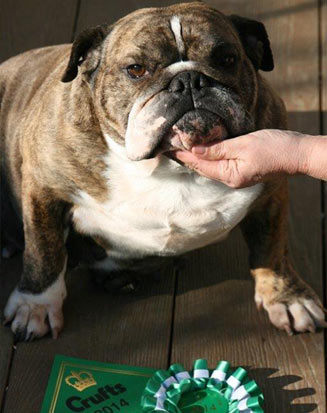 Photos: De Randall